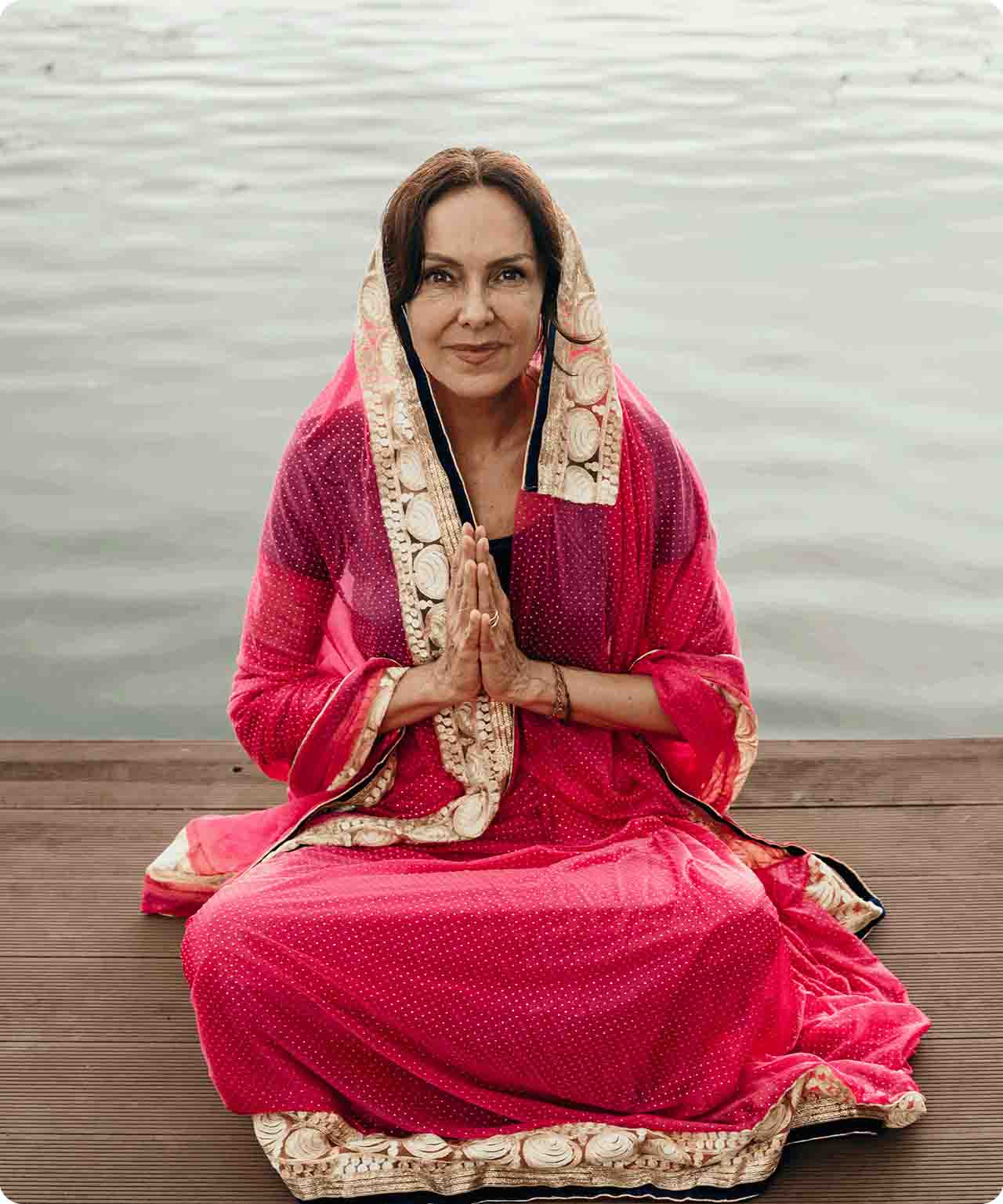 Nobody can force you to be happy.
Nobody can force you to do anything you don't want to do.
Permission to be happy comes from yourself.

– Lucia Giovannini
Best selling author, inspirational speaker
A free audio track
for you
Free to you: the first audio track of our meditation series. Sign up for free so that you can consult all the content in this section at your leisure and discover our guided meditations for long-lasting psychophysical balance.
Guided Meditations

Meditation to Promote Sleep

Length: 25:13

Description

By bringing attention to our body we help it to relax. Very often, body tension builds up because we are not paying sufficient attention to the signals it sends us. This is why listening to our body is often enough to solve the problem. This meditation aims to bring the mind and body to rest. If you also have trouble sleeping, when practised lying down, it will help you fall asleep.

AMake sure you are in a silent place free from distractions, turn off lights and allow your mind to enter a suitable space for deep, restful sleep.

NB. Do not listen to the track while driving or operating machinery.

Guided Meditations

Meditation to Free You from Anxiety – Slow Motion

Length: 22:43

Description

This meditation will help relieve anxiety quickly and easily. Relaxation is a natural cure for anxiety and will allow you to gain control over some of your body's automatic responses. It can be used anytime and anywhere for immediate mental and physical relief.

Guided Meditations

Meditation to Rebalance the Chakras

Length: 16:57

Description

Our body is composed not only of the physical part, but also of the energy that extends beyond it. The Chakras have the task of channelling this vitality that flows through our daily lives, and that is why treating them benefits us holistically, on both a physiological and mental level.

Guided Meditations

Relaxed concentration – Like A Click

Length: 08:07

Description

This track will guide you in finding relaxation through meditation. The act of counting is in fact perfect for recovering psychological and physical well-being whilst simultaneously training concentration.

During this meditation, it is normal for your mind to wander. When you notice a loss of attention, refocus on your breath and the act of counting.

Sit in a position that allows you to be relaxed and alert at the same time, such as on a solid chair or cross-legged on the floor. Take a moment to notice how your body feels.

Guided Meditations

Walking Meditation – Click/Slow

Length: 08:30

Description

Moving the body while meditating: this is the goal of walking meditation. This new approach is ideal for those who struggle to maintain focus during meditation or who are hyperactive and need to move to improve concentration.

It has been shown that walking meditation also increases our awareness, helping us to respond constructively when we experience negative emotions.

Guided Meditations

Extra Meditation – The Gift

Length: 16:06

Description

A meditation to relax, find balance and serenity and get in touch with your intuition and gifts.
Access your exclusive
contents
By accessing you will be able to know all the secrets of living well
and improve your psychophysical balance
Available on PC, SmartTV
and smartphones